Spine Solutions
EUROPA®
Open & MIS Thoracolumbar Pedicle Screw System
World's Lowest Profile Pedicle Screw System

The EUROPA® Pedicle Screw System is intended to provide immobilization and stabilization of spinal segments in skeletally mature patients as an adjunct to fusion in the treatment of acute and chronic instabilities or deformities of the thoracic, lumbar, and sacral spine.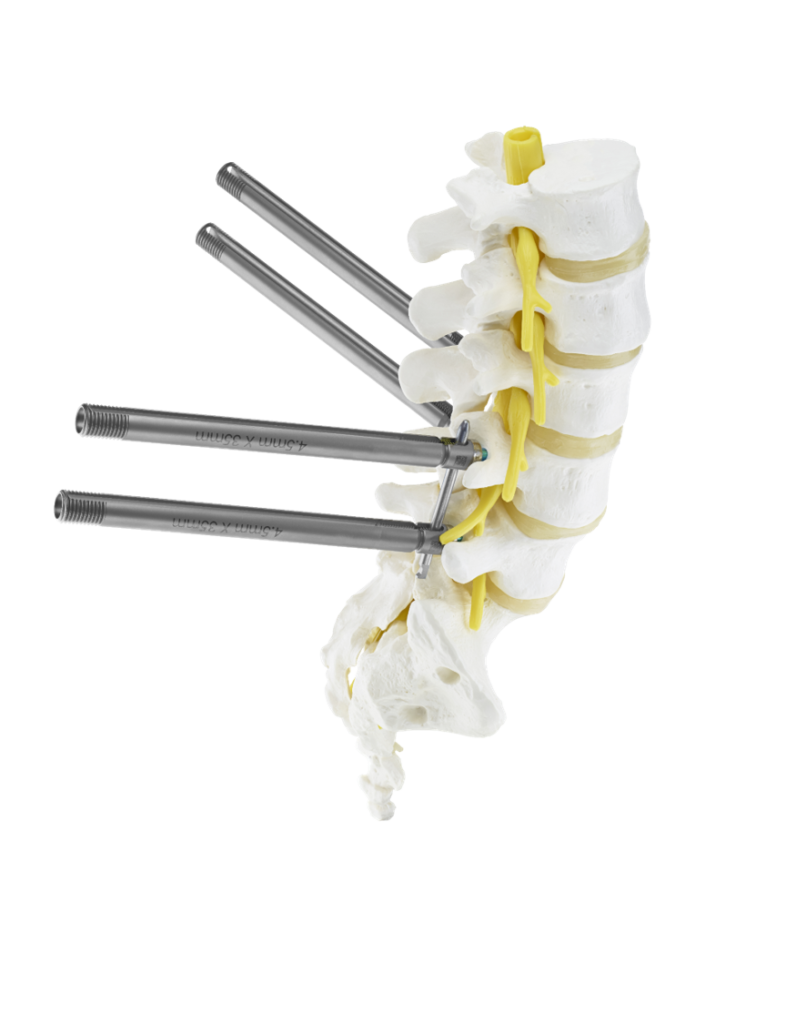 EUROPA® Open and MIS Pedicle Screw System
Dual Pitch

4.5mm MoRe® Rods

Ø 1.6mm Cannulation

Ø 4.5-8.5mm Screw Sizes

Gentle Friction Fit Tulip Heads

15mm Reduction Threads Built-in

60°Screw Head Angulation

Flange Locking Caps to Prevent Splaying
Get In Touch
Would you like to learn more about our products?
We are here to answer any questions.
Please complete the following form and we'll be in touch shortly