Spine Solutions
ANTARES 3DR™ Standalone ALIF
Multiple Screw Options (3 - 4 - 5 - 6) for Maximal Intraoperative Fixation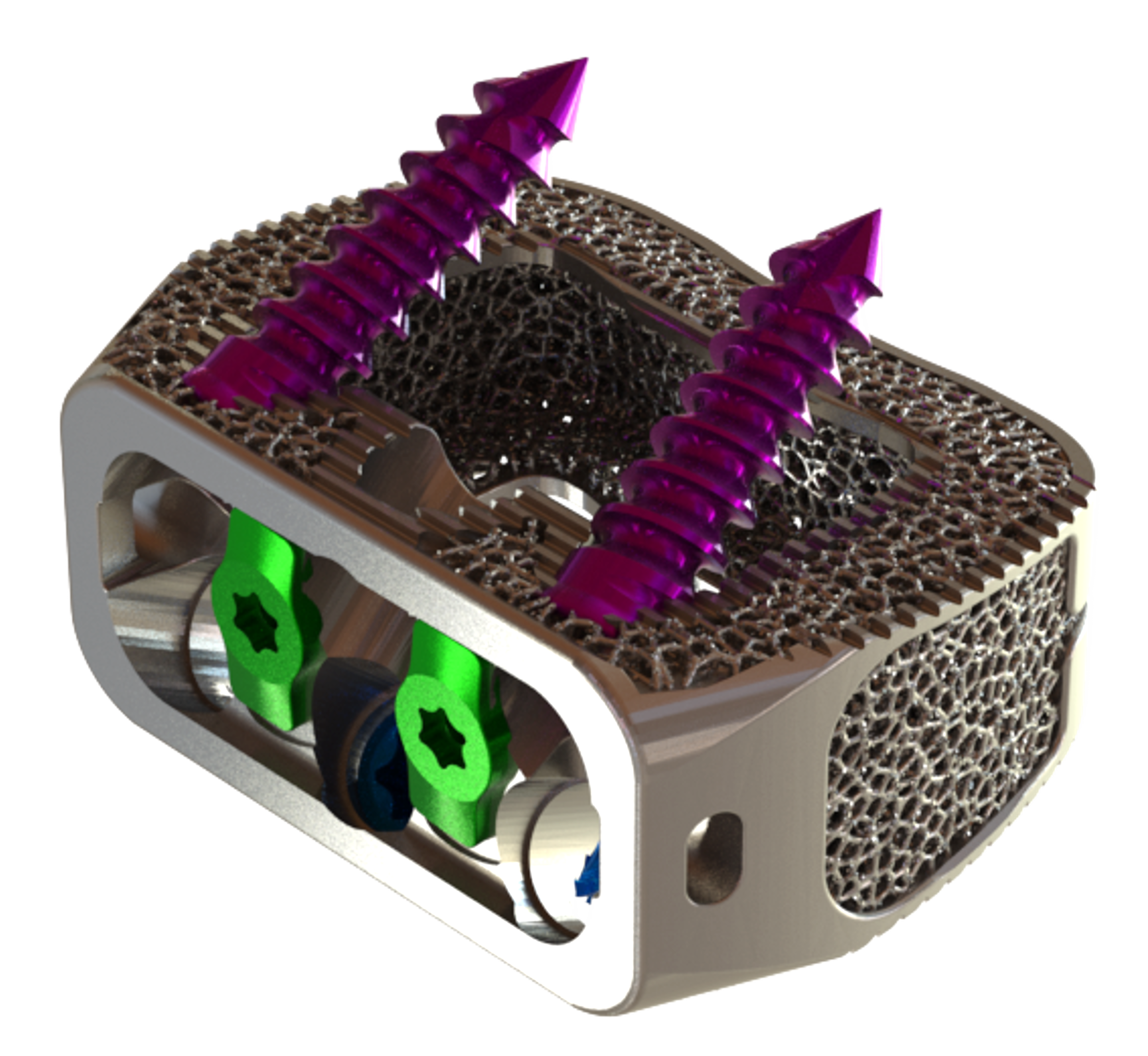 The ANTARES 3DR™ Standalone Anterior Lumbar Interbody Fusion System is an interbody fusion device system indicated for use in skeletally mature patients at one or more levels of the lumbosacral spine (L2-S1), in patients with the following indications: degenerative disc disease (DDD) defined as back pain with degeneration of the disc confirmed by patient history and radiographic studies, spinal deformity (degenerative scoliosis or kyphosis), spondylolisthesis or retrolisthesis, and failed previous fusion (pseudoarthrosis). Patients should have received 6 months of nonoperative treatment prior to treatment with the devices.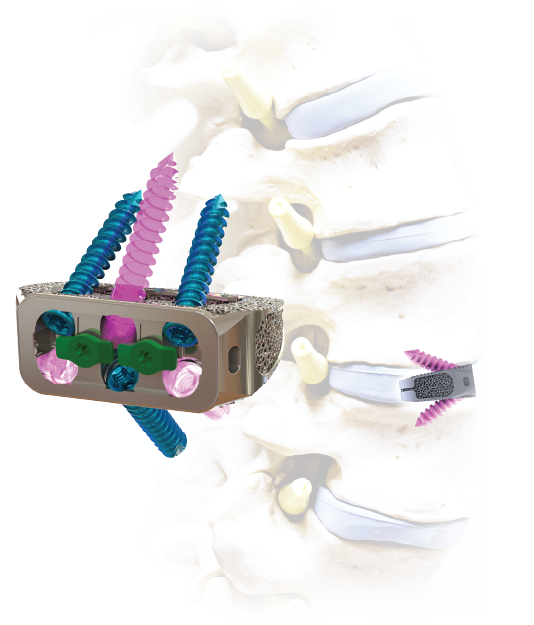 3 - 4 - 5 - 6 Screw Options with Integrated Locking Cams

0° - 25° Lordosis

Large Graft Volume Windows

3D Pseudo Randomized (3DR™) Stochastic Titanium Lattice Scaffolding

Sizing:

Footprints - 32 x 24 mm, 36mm x 27mm, 40mm x 30mm

Anterior Heights- 11mm, 12mm, 13mm, 14mm, 16mm, 18mm, 20mm

Get In Touch
Would you like to learn more about our products?
We are here to answer any questions.
Please complete the following form and we'll be in touch shortly