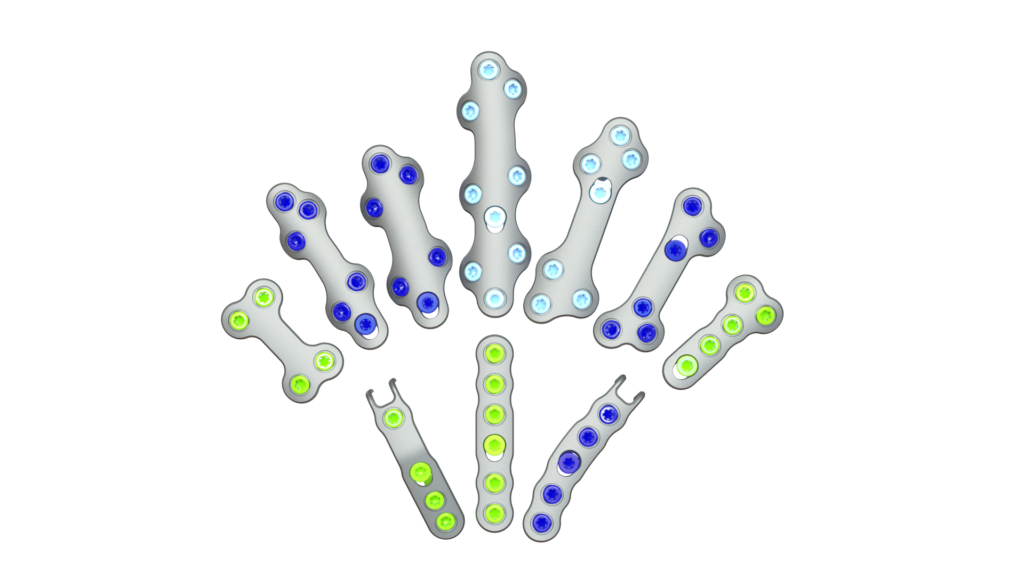 ATLANTA — September 18, 2023— MiRus announces limited market release in the U.S. of its ATLAS™ MoRe® Foot and Ankle Plating System, the thinnest foot and ankle plate on the market for treatment of foot and ankle conditions. The molybdenum-rhenium alloy used in the plates allows for a dramatically smaller footprint of 1.0mm thickness without sacrificing performance.
MoRe®, a proprietary molybdenum rhenium superalloy for medical implants, provides an unprecedented combination of strength, ductility, durability, and biological safety. The MoRe® superalloy allows for the design of a new generation of smaller, stronger, more durable, and bio-friendly implants that should result in less soft tissue disruption, quicker recovery and better outcomes for patients.
" The ATLAS™ MoRe® Foot and Ankle Plating System is another major accomplishment as we strive to develop products that are best in class with a resolve to improve patient outcomes and provide surgeons with premium products. The ATLAS™ MoRe® Foot and Ankle Plating System is a world class product in the marketplace that furthers our commitment to low profile, fatigue resistant biofriendly implants" remarked Andy Bishop, VP of Sales- Extremities.
Selene Parekh MD,MBA , Orthopaedic Surgeon, Rothman Orthopaedic Institute stated, "MiRus is bringing an exciting new metal alloy to the foot and ankle space, which has already been disrupting the spine market. With the MoRe Rhenium-based superalloy, they are bringing products that are superior to current alloys being used in foot and ankle from titanium to cobalt chromium. MoRe will allow surgeons to use thinner and stronger implants that have inherent anti-bacterial properties while exposing patients to fewer metal ions in their serum. All of this should lead to better patient experiences and outcomes".
"The MiRus Atlas plating system brings us the lowest profile plates as well as the  highest contourability,  thanks to the MoRe alloy (Molybdenum-Rhenium alloy). Finally, we have plates for the foot and ankle that are stronger, thinner and more flexible for our cases!  We are so excited to introduce these game changing innovations" noted Lew Schon, MD FACS FAAOS, Director, Orthopedic Innovation, The Institute for Foot and Ankle Reconstruction at Mercy.
The company expects full market release in Q4 2023.